Why Australians renovate their home
12 July 2017 5:05:28 pm AEST
Owning our own home is still the great Australian dream but not without an extension or two.
Improving a house's value is typically one of the main benefits from renovating, particularly when we think back to this classic TV ad.
But why do Australians really spend money on a renovation nowadays?
To find out, we surveyed 1062 Australians aged 18-65 and over online asking why they would renovate if they owned a home.
Just 1 in 6 renovate to add value or sell their home It may come as a surprise that renovating for visual appeal was the top reason for Australians, with nearly a quarter (23.5%) of respondents indicating their motivation for aesthetics. Other reasons to renovate were:
To update or repair - 21.3%

To improve lifestyle - 17.9%

To sell or add value - 16.2%

To add more space or accommodate more people - 13.2%

For fun or because it was enjoyable - 4.2%
More women would renovate for the visual appeal
It may seem obvious that women care more about aesthetics but this split was quite pronounced with 62.7% of these answers given by females.
More men would renovate to sell or add value to their home and to improve their lifestyle
A significant proportion of men (57.1%) said they would renovate to sell or add value to the home, perhaps indicating they are more conscious of personal finance.
Men were alse more concerned about how they can improve their lifestyle at home, with 56.3% giving these reasons.
This means the beloved Australian pool room is not dead.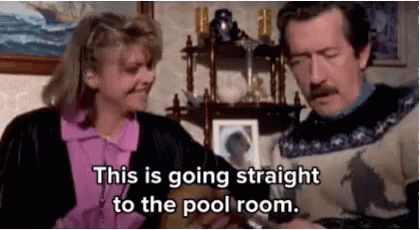 Nearly half of those who would renovate to sell or add value were Generation X Generation X cared more about selling or adding value to their home than any other generation, with nearly half (46.1%) of those supplying an answer motivated by equity aged between 35 and 54.
This would align with an age when Australians begin to think about selling and downsizing their home due to children moving out or because they're getting close to paying off their first mortgage.
Renovating can also come under an expense that can be tax deductible when renting a property out. It's no coincidence that a higher percentage of this age group also claim negative gearing losses than other ages groups.
More than half of those who would renovate to add space were under 35
50.8% of those saying they would renovate to add space were generation Y. It's no coincidence that this is the age that most Australians start to add family members to their household.
More 18-24 year-olds would renovate for aesthetics than any other age group
This age group had the largest proportion of answers to do with renovating for visual appeal (27.4%). Just 28% of millennials have bought a home, way below the global average of 40%. This means a lot of these respondents were purely speculating what it would be like to renovate their own home. It could be a bit easier to imagine what it would be like to own and renovate a home with the imaginary aid of a beautiful kitchen upgrade or back deck extension.
Queenslanders care more about equity than those from New South Wales The top reason for respondents from Queensland to renovate was to add value or sell. This could be because there is more opportunity to earn revenue made from rent as Queensland has a higher percentage of renters than most states.
The 2016 Census also revealed that Brisbane has fewer residents who own a home outright, which means property owners or those looking to buy in this region are more conscious of adding value to their home to reduce home loan repayments when refinancing.
A smaller percentage of residents from New South Wales said they would renovate to sell or add value. Given the high property values in Sydney, it's possible those from New South Wales care less about equity because it's easier to sell for a profit without renovating.
Why would you renovate your home?