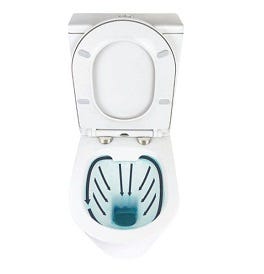 You might have seen the term "rimless toilet" while searching for a new addition to your bathroom and wondered just what exactly it means. In today's blog, we answer the question of "what is a rimless toilet", and explain some of the benefits of having one installed in your home.
What are rimless toilets?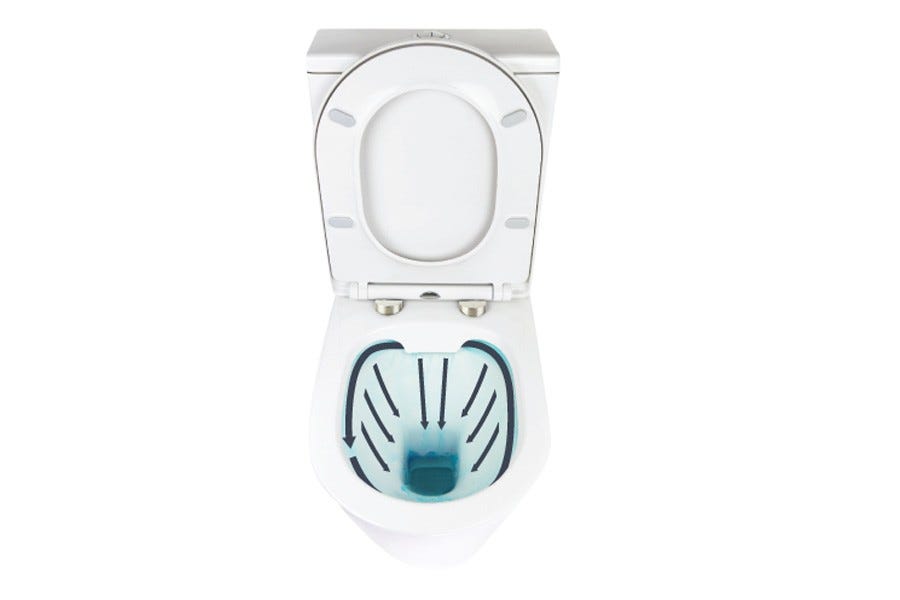 Decina Renee Rimless Back to Wall Toilet
As the name suggests, rimless toilets are ones that don't have a rim. You've probably become familiar with a toilet's rim when the time has come to give the ol' porcelain throne a clean. Having no rim means that rimless toilets don't need cleaning in the same way that traditional toilets do. You may now be wondering how these toilets flush. Rimless toilets tend to use a direct-flush mechanism that pushes water around the bowl.
Benefits of a rimless toilet
There are many benefits that rimless toilets have to offer. These benefits include:
Easy to clean
Due to their lack of rim, rimless toilets tend to be easier to clean than traditional toilets. You don't need to worry about getting the toilet brush up under the rim and giving it a thorough scrub for your toilet to be clean. As there are less hidden spaces for germs to stick around, rimless toilets are a hygienic, easy-to-clean choice.
Water-efficient
The direct-flush mechanism used by rimless toilets is generally a very efficient system. These systems tend to use less water than traditional toilets, helping you to save water. This is great news for the environment and for your water bill!
A modern look at an affordable price
Rimless toilets have a seamless, modern look that can look stunning in renovated bathrooms. If you're thinking "yeah, that's all very well and good, but I bet they cost a lot", you'll be happy to know that rimless toilets can actually be pretty affordable. In fact, rimless toilets at Renovation Kingdom can start from around $400. There are many different styles and looks available, so you can choose the best one for you!
Types of rimless toilet at Renovation Kingdom
At Renovation Kingdom, we have a large variety of rimless toilets, to help offer you choice in finding the right toilet for your bathroom. These toilet designs are as follows:
Back-to-wall rimless toilets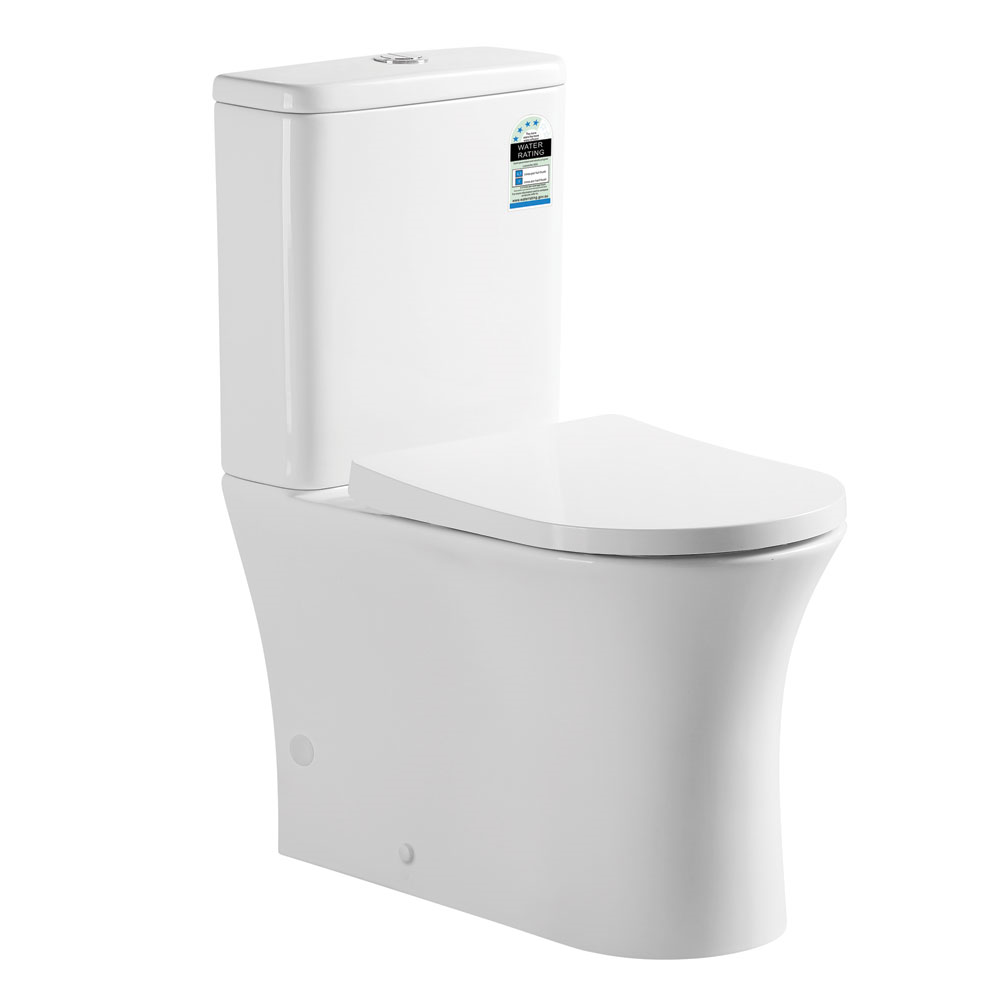 Toi Rimless Wall-Faced Toilet Suite
Back-to-wall rimless toilets sit flush (pardon the pun!) against the wall. This is handy, as it means there are less tricky spots to clean around the base of the toilet. So, not only do you have fewer spots to clean inside the toilet, but also outside of it too! Our Toi Rimless Wall Faced Toilet Suite is just $399, making it our most-affordable rimless toilet.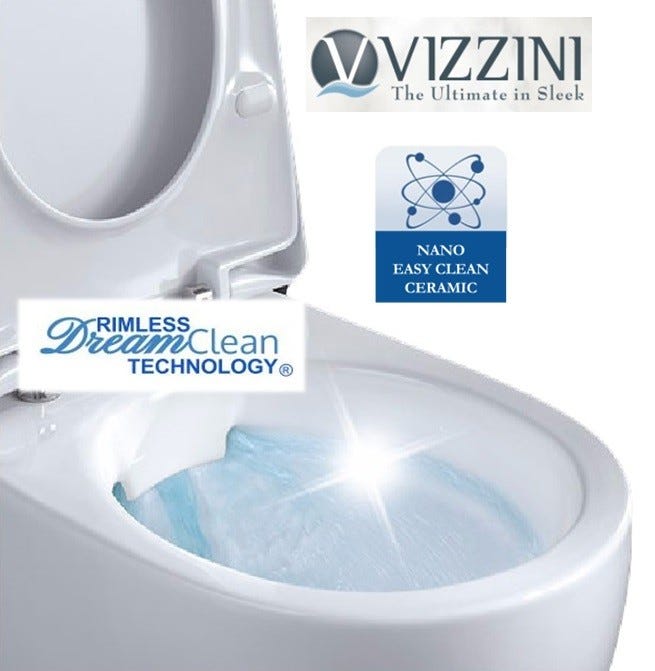 Vizzini Bellini Rimless Wall Faced Toilet Suite With Geberit Flush System
One of our best selling rimless toilets is the Vizzini Bellini, featuring DreamClean Technology, Nano Easy Clean Ceramic, and a Geberit Flush System (the best flushing system in the world!).
In-wall rimless toilets
Our in-wall toilets have the cistern concealed within the wall, or sometimes in a cabinet behind the bowl. The in-wall design is ideal for those who wish to have a simple, minimalist, and modern look to their bathroom. These toilets also save space, and much like back-to-wall toilets, are simple to clean.
Wall hung rimless toilets
If you're after an ultra-modern design that looks a little bit of a different, take a peek at our range of wall-hung toilets. These toilets give the impression of being "hung" from the wall, and they have open space beneath the bowl. As with in-wall toilets, rimless wall hung toilets have the cistern hidden within the wall or a cabinet. Wall hung toilets are great for saving space and are super simple to clean.
Rimless toilets can offer many benefits. Along with being simple to clean and hygienic, they are also water efficient. There are many different styles of rimless toilets available, so you can choose one that suits your style and needs. Plus, even though these toilets are modern and stylish, there are many affordable options available, so you don't need to break the bank!