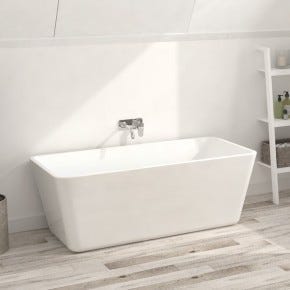 Having a small bathroom doesn't necessarily mean you need to sacrifice your option to have a bath. The humble shower bath allows for a choice of options while conserving space, so you can enjoy hours of unwinding and relaxing, while still being able to pop in for a quick shower before work in the mornings.

Generally, the average size of a standard bath in Australia is around 1500 to 1700 mm long, and 700 to 750 mm wide, but smaller baths are available for those looking for a more compact option. There are many different options available when it comes to finding shower baths for small bathrooms. As mentioned before, this shower bath combo allows for conserved space, but you don't need to sacrifice your sense of style when making a choice. There are large shower baths and small shower baths, classic claw-foot baths with a shower overhead, or ultra-modern combinations.
Today, we take a look at some of the different types of shower baths in Australia, and how to choose a shower bath for your small bathroom.

Corner bath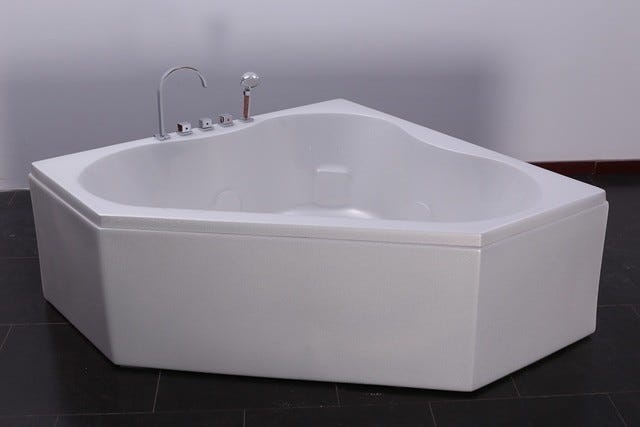 As the name suggests, a corner bath is often placed in the corner or against a wall to save space. These baths sit flush against a wall, allowing for more space in bathrooms, while still giving the user the option of a bath when it takes their fancy. This option can be great for those who are looking for a compact, small bath, and there is a range of different types of corner bath to suit differing needs, from spa-like baths that sit in the corner to longer, more traditional-looking baths that hug a wall. A shower can be placed above a corner bath to create a shower bath combo.

Freestanding bath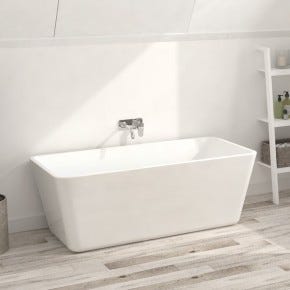 There are many smaller freestanding baths available for those looking for a modern, compact option for their bathroom. Some of these freestanding baths are pretty small (think 1000 mm long or smaller!) and can fit into spaces where a regular bath cannot. Freestanding baths often have a real modern and elegant feel, and can look wonderful in sleek bathrooms. These types of baths can be made in a variety of shapes, from the classic rectangle, to rectangles with rounded edges, to circular, egg-shaped baths.

Drop-in/Inset bath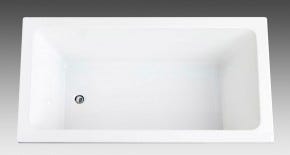 The drop in bath with shower combo can be found in many homes across the country. Some places have renovated their bathrooms while leaving this feature in place and updating it along with the bathroom. These types of bath and shower combinations are great for those looking to save space in a bathroom, as they can be built into the room, just taking up a small section. While freestanding and open baths can collect a little bit of dust around their feet/behind them, built-in baths don't have that issue, making them a good option for those that dislike mopping and cleaning hard-to-reach spots!

Clawfoot bath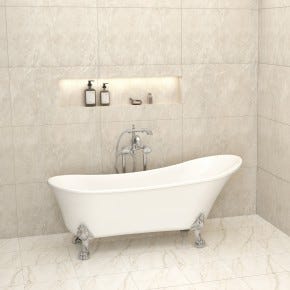 This is a bath for those who have a taste for the old-school look! Clawfoot baths are timeless, stunning pieces that can help give a bathroom a classic look. Small clawfoot baths can be placed into compact spaces for those who still want that elegant vintage look, but who don't have a lot of room. This type of bath is also commonly available in a range of different colours, such as greys, navy, and even retro pastels! Complimentary showerheads and accessories can be chosen to match the feeling of clawfoot baths when creating a shower bath combo with this option.
There are many different types of shower and bath combos available, from small shower baths that are freestanding, through to compact corner creations. Check out our online collection to see our range of baths available!